ALL ACTIVITIES OPEN
Indoor activities 
( Arcade, Omni Arena (VR), Cafe) 
Monday – Thursday / 2 pm – 9 pm
Friday / 2 pm – 10 pm
Saturday / 10 am – 10 pm
Sunday / 10 am – 9 pm
Outdoor activities 
( Arcade, Omni Arena (VR), Cafe) 
Monday – Thursday / 3 pm – 9 pm
Friday / 3 pm – 10 pm
Saturday / 10 am – 10 pm
Sunday / 10 am – 9 pm
Driver/$8.50
Passenger/$4.50
*5 Minute Race
Our race track is a lighted 600-foot concrete track complete with banked S-turns and offers some of the most affordable fun and excitement in town!
Drivers must be a minimum of 58″ tall to drive the single go-karts.
Drivers riding the 2-seater go-karts must be 58″ tall and 16+ years to drive with a passenger.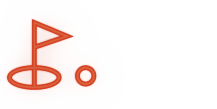 4 yr old + older / $7.25
under 3 yr / FREE
Our 18 hole course features ponds, fountains, and a variety of obstacles to overcome. Enjoyable features for kids, adults, and everyone in between! Come put your putt putt skills to the test at the Yakima Family Fun Center.
Batting Cage Token (22 pitches) / $2.75 

1 hour rental / $45 (Monday-Friday) 
Whether you or your child has batting skills worthy of the Major Leagues or you're just starting to learn, you'll enjoy swinging the day away at our batting cages! We have four lanes that offer a variety of pitch speeds ranging from 25 to 70 mph for baseball and softball.
Bats and helmets provided. Helmets are required.
$0.75 Average price per play 
We offer a variety of arcade games that are a blast to play! There are over 45 games to choose from. Play for fun or collect winning tickets and redeem them for prizes at our prize center.
Omni Arena
(Virtual Reality)
Initial play / $14
Same day additional play/ $10
The Omni enables players to explore endless Virtual Reality worlds, moving freely and at full speed in 360° without hitting any walls. Movements that would otherwise require unintuitive button presses are now the result of natural motion – simply walk, run, and turn in 360° in virtual reality games and applications! Omi Arena has a built-in staging area with 8 seats, 11 TVs and 11 touch screens. Including pre-and post-game show, queueing app with text messaging, and recorded gameplay video for social media sharing. Omi Arena features all game genres created from the Omniverse library of 20 games, appealing to a wide range of guests. Experience active VR without boundaries – don't settle for "standing only" VR games!
Players must be over 8 years old to play.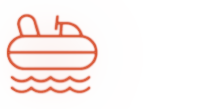 Driver / $5.50 
Passenger / $4.50 
*5 minute race 


What could be more fun than boarding one of our bumper boats for a little adventure cruise on a hot and sunny day? All of our boats are equipped with their own water cannon capable of soaking your loved ones from 15' away.
Boat drivers must be 44" tall. If there are any children shorter than that, they can ride along as a passenger.

Take a break from exciting activities at our delicious snack bar. With an assortment of snacks and beverages, you'll be fueled back up in no time to continue your Yakima Family Fun Center adventures.
Seating is available on a first come, first serve basis. No outside food or drinks are allowed.
Build your own Pizza / $15 
12 inch Cheese Pizza (8 slices) 
16-OZ SODA / $3

Unlimited Refills
Per Addtional topping / $1.50
Topping Options: Pepperoni, Ham, Bacon, Sausage, Pineapple, Jalapeno, Extra Cheese  
SODA PITCHER $7

(4-12oz cups included) 
Unlimited RefillsADD ADDTIONAL CUP – $1.00 
Nacho / $7
chips with two – 2oz cups of cheese
DIPS/SIDES $1.50

(4 oz. sides)
Salsa, Nacho Cheese, Ranch,
Marianna, Jalapeños, Mustard
Bavarian Pretzel / $9

with Nacho Cheese & Mustard